Arab Cinema Weekend 2007 @ BAFTA
30 March – 1 April 2007 @ BAFTA 195, Piccadilly, London
The British Academy of Film and Television Arts (BAFTA) was host to a showcase of the best in contemporary Arab cinema from 30 March – 1 April. Organised by Zenith Foundation and hosted by the Academy at 195 Piccadilly, the event featured the best of recent films from across the Arab world, including Lebanon, Egypt, Iraq, Algeria and Morocco.

Following on from last year's successful event, the 2nd BAFTA Arab cinema weekend shone a light on the diverse creativity amongst filmmakers in the Arab world. With the region so prevalent in today's media landscape, more often than not through reporting on wars and conflicts, events such as this offer audiences invaluable insight into the creativity and concerns of the region.

Zenith is delighted to announce that the event will be held with the support of the European Union in the framework of the Euromed Audiovisual II programme.

YallaLondon! is pleased to help Zenith launch the Arab Cinema Weekend @ BAFTA with a post-film party on 30 March 2007. The party will take place in the exclusive surrounds of the David Lean Room at BAFTA from 10pm – midnight and feature MazaJ Sound System! (£10)

Media enquiries for press passes and interview requests please contact info[at]zenithfoundation.com.
Film screenings & Opening Party: Friday, 30 March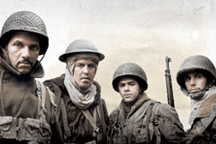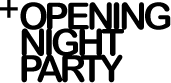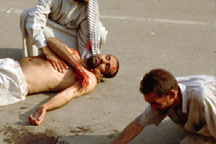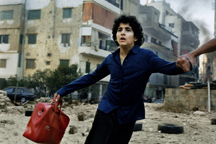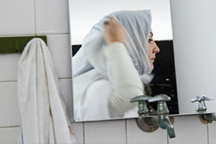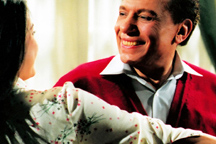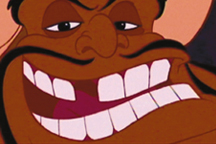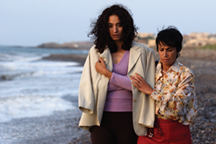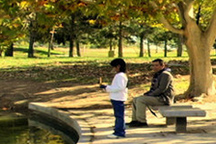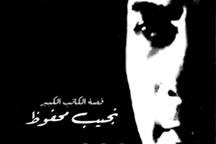 Days of Glory, (France-Morocco-Algeria-Belgium, 2006 / Rachid Bouchareb )
Rachid Bouchareb's heartfelt Oscar-nominated Days of Glory/Indigenes is a tribute to the sacrifices made by hundreds of thousands of North Africans drafted into the French army to help liberate France from the clutches of the Nazis in World War 2. The film deploys a linear narrative and vividly drawn characters to chart the experiences of a handful of Algerians and Moroccans as they make their perilous way through Italy, Provence and the Vosges to Alsace. The cast collectively won the Best Actor prize at Cannes and the film's premiere in France caused a sensation, breaking box office records and compelling French President Jacques Chirac to overturn the shameful ban on pensions being paid to these North African heroes. A must-see film made all the more powerful and timely in the current debate about multi-culturalism, clashes of civilisations and wars on terror.

8pm screening followed by Q&A with director
Opening Party (10pm-12am)
YallaLondon! is pleased to help Zenith launch the Arab Cinema Weekend @ BAFTA with a post-film party on 30 March 2007. The party will take place in the exclusive surrounds of the David Lean Room at BAFTA from 10pm – midnight and feature MazaJ Sound System! (£10)
Saturday, 31 March
————————————–
Ahlaam (Iraq, 2005 / Mohamed Al-Daradji)
Filmed in Baghdad in the aftermath of the U.S. invasion, its cast and crew subject to kidnappings from both sides, Ahlaam is one of the first feature films from post-Saddam Iraq. The war-ravaged city, with its street battles and wrecked buildings, provides an astonishing immediacy to this story about a young woman, Ahlaam, confined to an asylum after seeing her husband kidnapped by Saddam's thugs on their wedding day. Her hospital destroyed in the U.S. bombardment, Ahlaam wanders the streets on what becomes an increasingly nightmarish, hallucinatory odyssey. Meanwhile, her relatives, aided by an idealistic young doctor, search frantically for her amid the chaos. Writer/director/cameraman Mohamed Al-Daradji fled to Holland in 1995, but found himself drawn irresistibly back to his homeland after the fall of Saddam. The debut film he made there is a mature, visually stunning triumph, which will move and haunt audiences long after its end.

12pm screening followed by Q&A with director
Zozo (Sweden, 2005 / Josef Fares )
Zozo lives in Beirut with his family. He's a dreamer, living a normal life despite the civil war raging around him. However, when tragedy eventually strikes, Zozo is forced to go it alone, his only hope being to find his grandparents who have recently emigrated to the 'distant paradise' of Sweden. Of course, Zozo soon discovers that Sweden isn't really the welcoming arcadia his grandfather has led him to believe. This highly personal (although not strictly autobiographical) film from Josef Fares (himself a first generation Lebanese immigrant to Sweden) paints an honest portrait of youthful hopes and fears, and imaginatively engages with broader themes of racism and alienation. Fares displays extraordinary visual intuition, carefully juxtaposing highly realist scenes with moments of magical realism, as, understandably traumatised by his experiences, Zozo's anxieties find their expression in a parallel reality. Fares also has a great talent for depicting characters and inter-generational relationships, and evokes in Zozo's grandfather, a wonderfully warm portrait of a loving, irascible fantasist.

3pm screening
Le Dernier Homme (Lebanon, 2006 / Ghassan Salhab)
Hugely resonant given current events, Ghassan Salhab's Le Dernier Homme updates the vampire legend onto the shadowy streets of Beirut. Each morning, Beirut awakens to a new victim of what seems to be a serial killer. Victims are found emptied of their blood while across town a forty-year-old doctor begins exhibiting worrying signs of insomnia and malevolent moods. Filmed with Salhab's customary slow-burning approach, Le Dernier Homme is set against a backdrop of escalating tension between Hizbollah and Israel made all the more timely given the month-long war last year waged between the two sides.

6pm screening
The Yacoubian Building (Egypt, 2006 / Marawan Hamed)
The long-awaited resurgence of Egyptian cinema finally arrives in the guise of The Yacoubian Building. Adapted from Alaa Al-Aswany's blockbuster novel, director Marwan Hamed's debut feature is a breathtakingly audacious examination of contemporary Cairo. All the action is centred around the residents of a downtown Cairo apartment block, as the lives of a seemingly disparate group of individuals hurtle towards each other with fateful consequences. Tackling everything from Islamic fundamentalism to homosexuality and corruption, the film was a cause célèbre on its release in Egypt where it proceeded to smash box office records and spark unprecedented debate. Featuring a cast that reads as a who's who of the best in Arab film talent, Hamed's film boasts a career-best performance from legendary comedian Adel Imam, as well as stellar appearances from Nour El-Sherif, Yousra and rising star Hend Sabry. A film that manages to be timely, thought provoking and entertaining.

8pm screening followed by Q&A with director
Sunday, 01 April
————————————–
Reel Bad Arabs, How Hollywood Vilifies a People (USA, 2006 / Sut Jhally)
This groundbreaking documentary dissects a slanderous aspect of cinematic history that has run virtually unchallenged form the earliest days of silent film to today's biggest Hollywood blockbusters. Featuring acclaimed author Dr. Jack Shaheen, the film explores a long line of degrading images of Arabs – from Bedouin bandits and submissive maidens to sinister sheikhs and gun-wielding "terrorists" – along the way offering devastating insights into the origin of these stereotypic images, their development at key points in US history, and why they matter so much today. Shaheen shows how the persistence of these images over time has served to naturalise prejudicial attitudes toward Arabs and Arab culture, in the process reinforcing a narrow view of individual Arabs and the effects of specific US domestic and international policies on their lives. By inspiring critical thinking about the social, political, and basic human consequences of leaving these Hollywood caricatures unexamined, the film challenges viewers to recognize the urgent need for counter-narratives that do justice to the diversity and humanity of Arab people and the reality and richness of Arab history and culture.

12pm screening
BARAKAT! (France-Algeria, 2006 / Djamila Sahraoui)
Amel is an emergency doctor working at a hospital in an Algerian coastal town during the civil war in 1990. She returns home one evening to discover her husband, a journalist, has disappeared. She suspects the involvement of an underground Islamist group, and, in desperation sets out to find him herself. Khadidja, an older nurse who was involved in the fight for her country's independence from the French when much younger, accompanies her when she sets off into the surrounding foothills. A tense, engrossing and brilliantly acted drama, Barakat! is, in the words of first time feature director Djamila Sahraoui 'a women's story that plays in a country wracked by violence', a stirring tale of female heroism that confronts the uncomfortable history of a troubled region.

3pm screening
What a Wonderful World (Morocco-France, 2006 / Fawzi Ben Saidi)
A million miles from the contemplative tone of his award-winning debut Mille Mois, Faouzi Bensaidi's What a Wonderful World is a dizzyingly inventive and witty take on life in modern day Casablanca. At its centre is the lovelorn assassin Kamel, played with near-silent insouciance by the director himself. After each hit, Kamel calls his favourite prostitute Souad, only for her best friend, Kenza, to answer the phone. Gradually Kamel finds himself falling in love with her voice and sets out to meet his mysterious femme d'amour. From this deceptively straightforward premise, Bensaidi weaves together a hypnotic tapestry of life in the big city that incorporates elements of silent filmmaking, slapstick farce, animation and ballet-conducting traffic wardens all set against a genre-defying waltz of Arabic and Western sounds. With What a Wonderful World, Bensaidi has fashioned an irresistibly wry, whisky-sour study of falling in love, its fleeting glory and eternal futility. Put simply, what a wonderful film.

6pm screening
Chased by the Dogs – Naguib Mahfouz Tribute (Egypt, 1962 / B&W / Kamal Al-Sheikh)
This film based on the novel by Egyptian author Naguib Mahfouz, Nobel prize winner for literature. It tells the story of a thief who acquires notoriety after a journalist in a newspaper makes him front page daily news. The journalist and him are old acquaintances, with the thief attributing his wayward ways to the teachings of his friend who was then a student at a college where the thief was a cleaner. The thief gets put in prison after being betrayed by his wife and best friend. On his release he seeks vengeance and turns to his journalist friend. Their relationship becomes bitter after the journalist, now very wealthy, abandons his old liberal views relating to the conduct of the thief. The journalist hounds him in newspaper articles turning him into a hero to the poor and a source of terror to others, making him one of the most wanted men in the country. One of the most noble characters in the film is the prostitute who helps the thief, having been in love with him for years. Their relationship provides a tender setting for a bitter end. The story is beautifully shot and acted with Cairo providing a breathtaking backdrop to the action.

8:30pm screening