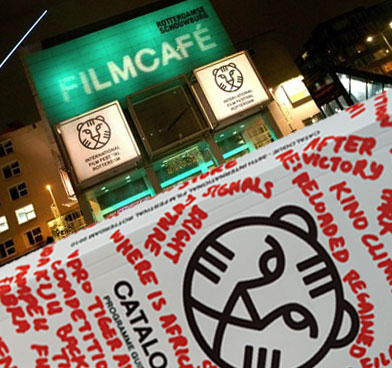 CALL FOR SUBMISSIONS: Film Festival Programming

Call for submissions to all filmmakers from the Arab region and Diaspora to send their films for consideration by Zenith Foundation for television and film event programming in UK and elsewhere.

Zenith Foundation curates and programmes films for television, festivals, and film events. See our film projects listed on the website for an indication of the type of events we are involved in since 2004. We are interested to receive recent releases as well as older films, as some of our programming is for festivals while others are more thematic, and therefore open up the possibility of showcasing older films. We are interested in all genres including fiction, documentary, experimental, feature length, and shorts.

Please send your DVD to Zenith Foundation, 27A Powis Terrace, London W11 1JJ, UK, or a link to the full film to info [at] zenithfoundation.com.
CALL FOR SUBMISSIONS: Cinema Badila, BBC Arabic TV

Call for submissions to all filmmakers from the Arab region and Diaspora to send their short films for consideration for 'Cinema Badila' (Alternative Cinema), a weekly programme on BBC Arabic TV:

Submissions open from 1 April 2012 (and ongoing).

Mona Deeley of Zenith Foundation is engaged as a BBC producer for Cinema Badila.

Broadcast Schedule on BBC Arabic TV with live stream on their website:
Saturdays 19:06 GMT (20:06 London Summer Time) with repeats on Mondays 23:06 GMT and Tuesdays 14:06 GMT

Cinema Badila gives Arabic alternative cinema exposure, for the fisrt time, to a potential 32 million viewers. Broadcasting the films in full, Cinema Badila puts the spotlight on independent short films, showing a wide array of filmmaking styles and interests. Through films that are non-commercial and non-formulaic, the programme engages us with under exposed personal narratives, and movies that challenge us to rethink our preconceptions about cinema, or engage with urgent subject matters from unusual entry points. Cinema Badila also features interviews with directors and experts, as well as going behind the scenes to reveal the art of filmmaking, and update viewers with a round-up of cultural news.

The criteria for the films is that they are no longer than 40 minutes, Arabic speaking, silent, or Arabic subtitled, and preferably fiction.

Procedure:
Please send DVD screeners by ordinary post to Zenith Foundation, 27A Powis Terrace, London W11 1JJ, UK, or a link to the full film to info [at] zenithfoundation.com. Please make sure the DVDs show your name, email and telephone number as well as name, length, language, and genre of the film.

https://www.wildstrawberrylodge.com/three-days-left/