http://bayarcadedental.com.au/prednisone-australia/


Main Events
Volatile Frequencies Conference
Thu 18 November from 9.30am at City University London, London
Volatile Frequencies Concert
Thu 18 November from 7.00pm at City University London, London
MazaJ Salon –
Recalibrating the Noise: is there a middle eastern sound art?
Sat 20 November from 5.30pm at Café Oto, London
Evening Concert at Café Oto
Sat 20 November from 8.00pm at Café Oto, London
Evening Concert at Café Oto
Sun 21 November from 7:00pm at Café Oto, London

Booking Information
Volatile Frequencies Conference: Free (Students) or £15 (inc. evening concert)
Volatile Frequencies Concert: £5
2 day MazaJ Festival pass:
£22 adv. only
Saturday MazaJ Concert:
£10 adv/£12 on the door
Sunday MazaJ Concert:
£10 adv/£12 on the door

Produced by
SAM (Sound and Music)
Zenith Foundation

Curated by


Venue Partners

Media Partner

Supported by
LCACE (London Centre for Arts and Cultural Exchange)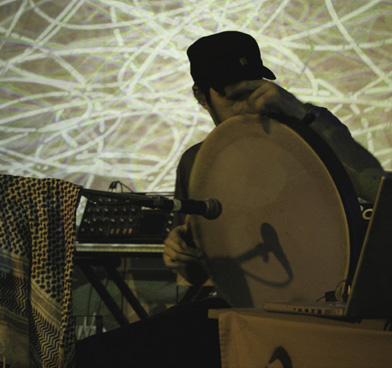 Seth Ayyaz (UK)
Seth Ayyaz lives in London and is composer-performer whose work spans live electronics, free improvisation, noise and electroacoustics. He is a practitioner of Arabic music – principally nay (end-blown flute) ghaita (reed pipe) and hand percussion (darbuka and daf).
Ayyaz studied acousmatic music at City University London, specialising in live electronics, building custom software/hardware ecologies for specific performances. Drawing on his background in neurosciences, his work is concerned with embodied perception and how this resonates across psychological and social spaces. His focus is on listening – and investigating what a sonic body can do. At present his main interest is improvising with other listening machines, human or otherwise.
Projects include work with live artist Franko B, Filastine, DJ Rupture, Badawi and the collaborative Automatic Writing Circle with composer Thomas Gardener. In 2007, alongside artists including Kode 9, hhyScumclash, and DJ Spooky, Ayyaz contributed the two-part piece The Ocean of Tears to Raz Mesinai's collaborative project Unit of Resistance.
Ayyaz has presented his work internationally and most recently performed a live diffusion of The Bird Ghost at the Zaouia at the World Forum for Acoustic Ecology (2010) in Finland. The piece is a composed machine for listening that uses fragmented recordings made in Islamic religious rituals. It exploits and reconfigures the sonic detritus, the sounds designated as non-music, in a polemical and immersive multi-channel work.
Makharej (2009) (meaning 'exitings' or 'articulations') is a live electronics and vocal exploration of the sonic latencies within the dis/embodiment of the arabic alphabet developed in collaboration with the Egyptian actress Amira Ghazalla. Ayyaz's work also includes Those That Fly (2003) concerned with the emotional and mental spaces of fear and confinement, imposed by the jamming of electronic communications during the aerial bombardment of Baghdad.
http://bayarcadedental.com.au/prednisone-australia/
www.sethayyaz.com